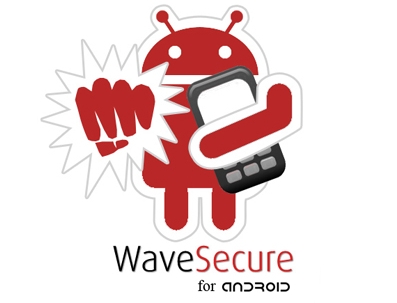 WaveSecure, one of the top security Android apps, showed some love to the rooted community last week in an email newsletter.  They featured an entire section and blog post on how you can use WaveSecure even more effectively by rooting your device.  It's not very often that we see a mainstream Android app talk about the risks and rewards of rooting your device.  Pretty sweet though, right?
The point of the article was to show users how to root and then place WaveSecure in their system apps folder to allow for extra security…
-WaveSecure can be made hard reset proof! This means you can make WaveSecure a part of your "system" and a simple factory reset of the phone will not remove it. It will, however, erase all WaveSecure settings from the phone. For our rooted users we have modified WaveSecure to fetch these settings from the server automatically. This way, if you have set your phone to be locked, it will even survive a factory reset.

-WaveSecure has the ability to start GPS automatically even if it has been switched off. Network location can be inaccurate with error of up to 2 km. GPS lets WaveSecure pin point the location of your phone more accurately. Of course, the phone will need to get a GPS fix for it to work.
They also provided instructions on how to install it into /system/apps…
This is the simplest way of getting this done. You'll need a recovery image like Amon RA or ClockworkMod installed on your phone which can install update.zip files.

1.  You can download the latest WaveSecure in the form of update.zip
2.  Put the update.zip file on the memory card of your phone
3.  Restart the phone into the recovery console
4.  Install update.zip
Got to love seeing a company like this that has really taken off show support to the rooted community. Maybe this will help other big time app developers join in on the party?
(Not rooted yet?  Check out our full "Guide to rooting 2.1.")
Also, if you aren't familiar with WaveSecure, check out the comparison we did between it, Lookout, and Mobile Defense back in our early days.
Source: WaveSecure Blog
Cheers Tyler!