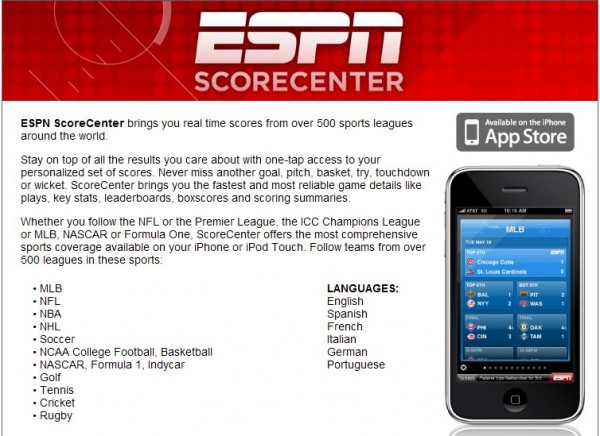 After announcing that the Score Mobile app had hit the Android Market today, and expressing our frustrations with the lack of a ESPN ScoreCenter app to date, one of our commenters informed us that it is officially on the way.  Possibly by the end of May.  (Yes that rhymed.)
Playdom, who created the iPhone version, is said to have it almost ready…
In social media, the company said it has a deal with Playdom to develop ESPN-branded sports games that can be housed on Facebook and MySpace. Also, ESPN's ScoreCenter, which provides score updates to iPhone users, will be available as an Android app this month.
This news, just made my Friday.
Source: MediaPost
Cheers Scott!
______________________
Some of our best videos.