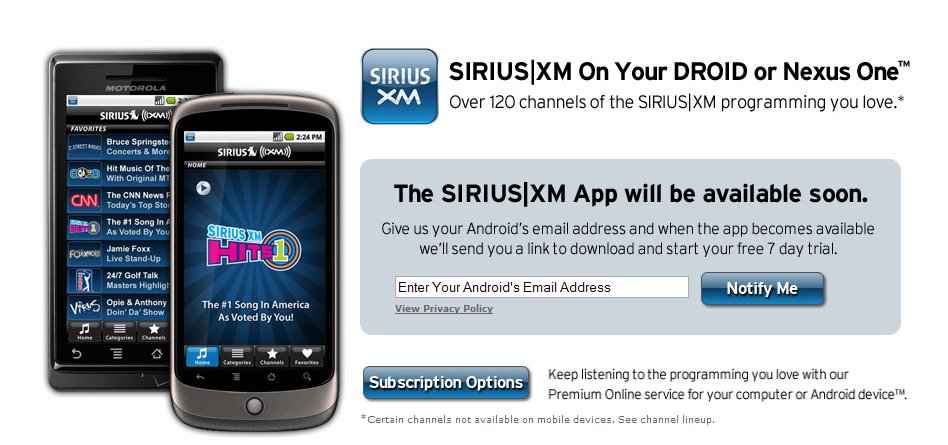 Big SIRIUS XM fan?  You can signup now to be notified when their new app drops for your Motorola Droid.  No official word as to when that may be, but you might as well jump on the list.
And shortest post in history.  Bam!
Cheers to everyone how sent this in!