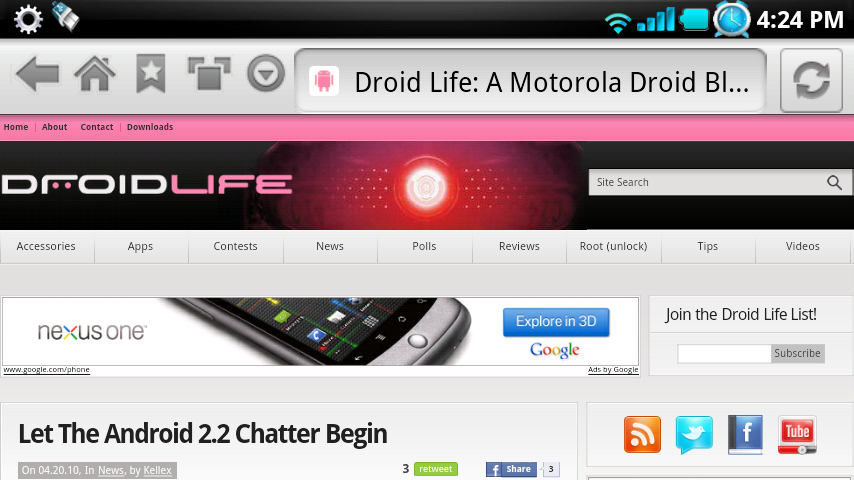 I know how much you all love to get a hold of anything "beta" for Android and if you missed the Skyfire signup period last month then this one may have slipped by.  Luckily, our readers are the best and dropped us the .apk almost 2 days ago! (Sorry for the delay in releasing it to you!)
No review from me on this one as it's appears to be a knock-off of Opera Mini 5 browser which did not receive the greatest of reviews from us.  There is no multi-touch, but it seems to run fairly fast.  I do like the multi-window view.  Give it a whirl.
*Note* – This appears to be incompatible with Cyanogen 5.0.6.2 or JRummy v.6.
Download: SkyFire Beta 16694.apk (alt link)
Cheers Rocky!