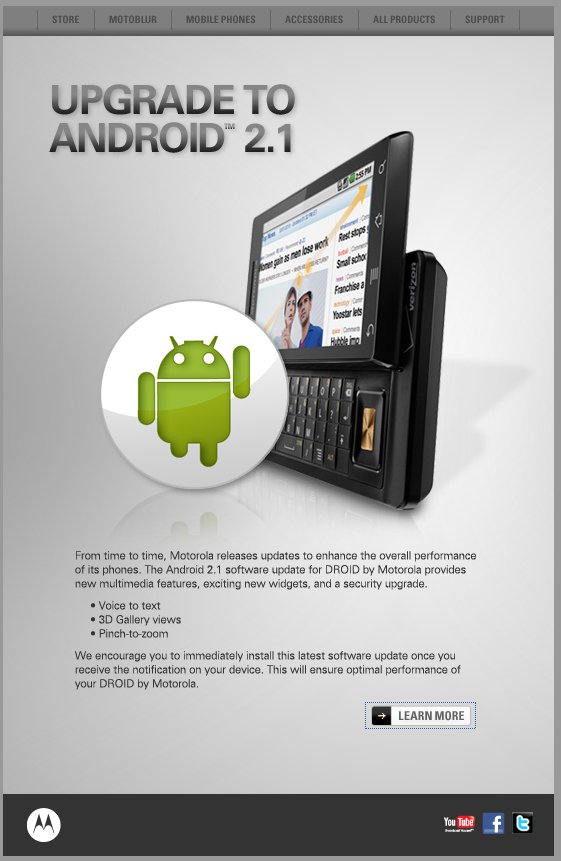 Almost an entire week after the official 2.1 updates have finished rolling out to Droids, their maker has tossed out a notification email to users.  Maybe they were just waiting for Verizon to send their email first?  After the lashing Motorola took from angry Droid users during the February fiasco (detailed here and here), I can't say I blame them for waiting extra long before posting or saying anything.  It's all good Moto!
On a semi-side note, there is one thing I want to point out now that update is all good and official.  I want to thank everyone who reads this site for remaining pretty civil during those frustrating times.  While the Moto Facebook page and various forums around the interwebs were getting pretty nasty, you all remained extremely level-headed and calm which I greatly appreciated.  I've always attributed the success of this site to the positive vibe we all maintain and the willingness everyone has to continue helping each other out.  Thanks again.
Anyone else receive this over the last few days?