We have your next dose of icon pack hotness ready. Today, take a look at Vexer, the newest work from well-known icon pack maker Samer Zayer.
Featuring a somewhat bubbly, yet professional look, there are 1650+ high quality icons in the pack, plus a ton of wallpapers to access from the cloud. Each icon features a bit of elevation, but no long shadowing. It is actually a nice touch, especially if you are not a fan of long shadows which have become all the rage among icon makers. 
Not only are icons and wallpapers included, but the developer also built in a special analog clock widget, which should match up nicely with the pack. Finally, Muzei support is included for all of the wallpapers.
The icon pack and all of its wallpapers is priced at just $0.99. Schwing!
Play Link ($0.99)
(The clock widget in the top photo is Flaterial.)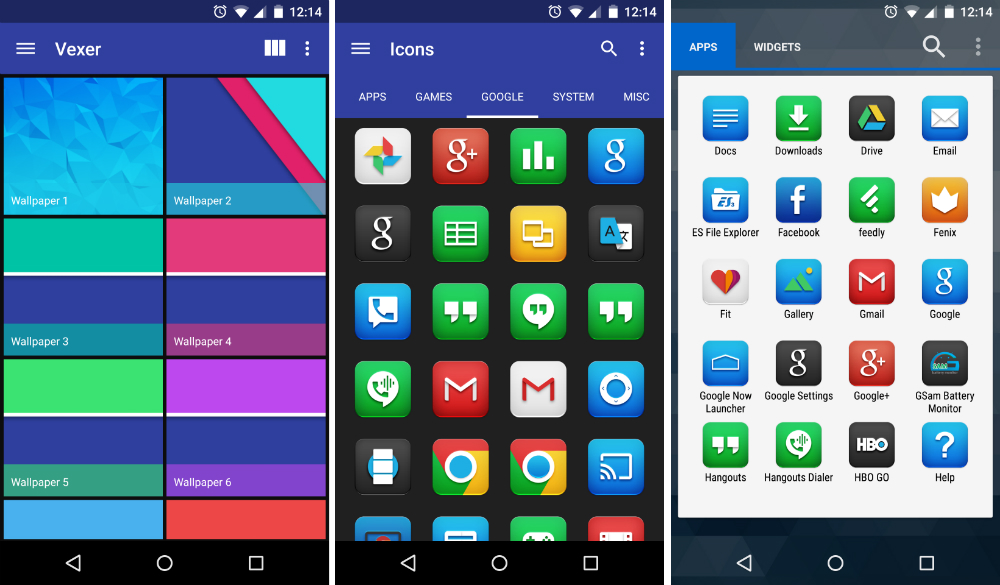 ---
What other icon packs would you like us to feature?