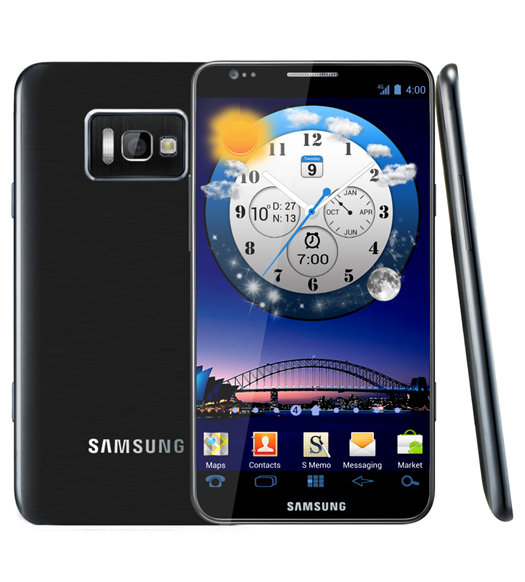 The question that everyone can't seem to find an answer to, "Will Verizon get the Samsung Galaxy SIII when it is released?" Truthfully, we also have no clue. Big Red was the last of the 4 major U.S. carriers to get the original Galaxy S and then completely passed on the Galaxy SII for the Galaxy Nexus, leaving some doubt it most of our minds. How could they even think about skipping the "next Galaxy" at this point though? We should remind you that they weren't included in the HTC One X launch either and are launching a version of the One S as the Incredible 4G along with the RAZR HD at some point in the near future. Are either of those phones big enough? No. It certainly seems like they are due for something really big. The Galaxy SIII is going to be as major as it gets in 2012. We know that VZW loves Motorola and having 15 variations of the RAZR on their shelves, but this is the next Android device that will actually cause a stir.
What about chipsets and LTE? Rumors across the globe are stating that the phone will have an Exynos 4412 quad-core chipset on board, which is also rumored to work with LTE unlike other quad-core processors. Those are both unconfirmed of course, but if these chips are LTE-ready and in the SGS3, then Verizon has no reason to deny us what is sure to be the next great Android device. Unless they have a DROID RAZR MAXX HD in the works as well.
What do you think? Will VZW customers get it or not?

Loading ...