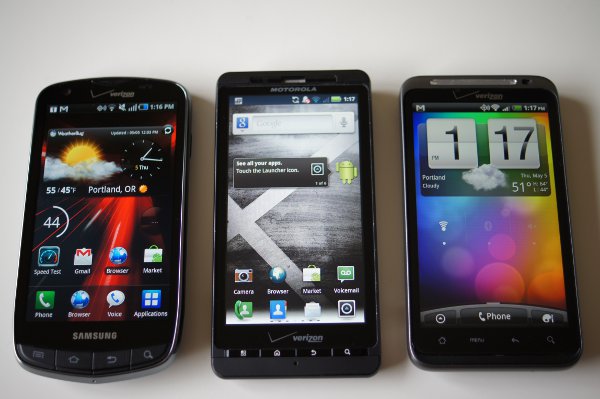 While sitting at my desk today and looking at the variety of devices strung about, something depressing hit me.  Out of the 8 devices lying around my office, only 2 of them were left untouched by an OEM:  the original DROID and the Nexus S.  That's it.  So 75% of the devices I own are filled with a skin that a manufacturer decided would make the experience on my phone more enjoyable to me.  And you know which device I've found myself using more and more over the last 2 weeks than any of them?  The Nexus.  There is nothing better than a Google Experience device.
But after I cheered myself up thinking about the Cinco de Mayo celebrating that is about to commence, I started wondering which of the skins on these phones I despised the most.  Which phones would I discount immediately due to the custom icky-ness that has been forced upon them?  Is it Blur?  What about TouchWiz?  HTC's Sense?  You guys tell me.

Loading ...
______________________
Some of our best videos.