Like most of us, I use my phone in a newsreading capacity quite often. Whether I'm looking through Google Reader or even browsing Droid-Life, I use my phone to keep up to date or to just kill some time when I have nothing else to do.
Instapaper makes that easier by stripping the formatting from sites that I want to save for later. The end result is a clean page that retains text-based formatting (like italics, bold and hyperlinks) while eliminating other annoying elements that may be obtrusive, like ads or sidebars. A third party has recently come out with an Android app, and I thought it might be a good idea to put it through its paces.    
Bookmarks are created by using a bookmark applet in your computer's web browser, or the "Share" button in your Android browser. The app's function is simple; you log in using your account details on Instapaper.com, and an API call syncs your saved sites to your phone. You can then read them while the app updates regularly so you can keep up to date. Articles can be sorted and favourited in-app, and that carries back over to your web-based account. Data is stored internally on your phone's memory, or via SD card; however, if you installed your copy of the app when the SD card is unmounted, you must reinstall in order to change the settings. Doing some searching around reveals that InstaFetch sores a Database File (.db) in that folder; I'm unsure if that includes local copies of a user's sites.
The Pro version allows you to switch to a darker "Night Mode", read in fullscreen, and enable a wifi-only mode. By themselves, these don't seem like features that I would pay money for: however, the real worth is in its added sync to Evernote. As a student who laments the death of Google Notebook and refuses to use Microsoft OneNote, I use Evernote a lot for my day-to-day writing. That additional functionality would be great, if Evernote didn't already have their own (free) app.
What irks me is most is that the Pro version is listed as "free" in the marketplace; however, when you install it, it refuses your credentials until you buy it through the developer's website. This is frustrating and off-putting to me.
In short, Instapaper is like the recently-deceased Delicious, only geared towards mobile devices. However, it seems a little bit too late: any site worth a damn probably has their own mobile version, and if you own a smartphone to begin with, you're probably familiar with a little gesture called "pinch to zoom".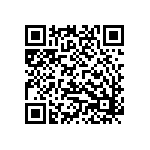 —
Matt Demers is Droid Life's Toronto-based app reviewer, and needs to stop hitting refresh on his Google Reader. You can follow/talk to him on Twitter.