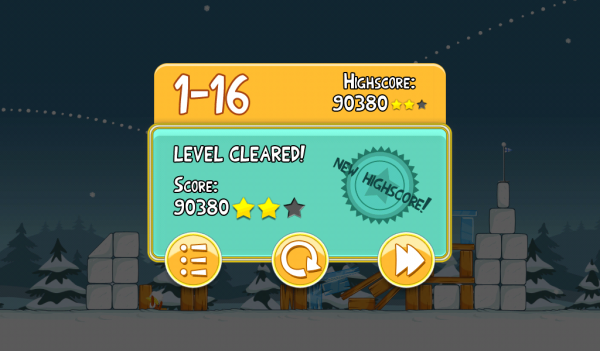 I for the life of me, can't figure out how to get 3 stars on day 16 of Angry Birds Seasons.  Been at it for a good 20 minutes now and I've officially given up.  Sad I know.  Show me what you got though!
(ImageShack and TinyPic are both good image hosting options.)
(ShootMe and Drocap2 are both good screenshot apps.)
______________________
Some of our best videos.