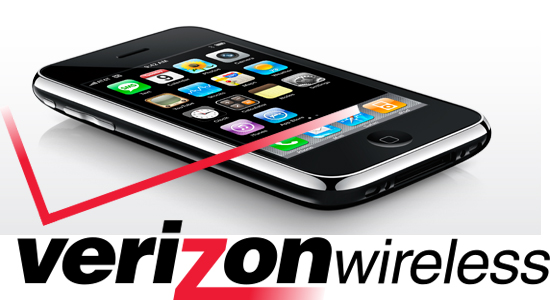 I'm sure by now that you've all heard the  latest rumor from the Wall Street Journal that the i*hone is officially headed to Verizon some time in early 2011.  The WSJ says that Apple will begin manufacturing the CDMA version of the i*hone 4 by the end of the year and should have it ready for launch some time in the first quarter.
So what immediately comes to mind when you hear this?  As a blog that essentially just covers Verizon related Android news, a few things stick out.
The first is, I'll believe it when Apple announces it.  The second is, Apple only releases new i*hones in the middle of the year, so why would they switch now?  Third is, the WSJ also mentions that an i*hone 5 is in the works which makes me wonder why they would pump out version 4 for Verizon, knowing that version 5 will be out 6 months later?  Fourth, why would VZW want a CDMA version and not an LTE version?  LTE will be in full swing by mid-1st quarter of 2011, meaning who wants a 3G phone?  Fifth, there has been a lot of Android talk lately both in sales numbers and in new/future devices.  Nice timing for Apple to sneak some new info into the mix?  Sixth, Lowell McAdam stood on stage yesterday and shut down an obnoxious media member who couldn't help but ask about the i*hone rumor.  He basically told her that there are already a lot of great Android devices on the market to be talking about.  He didn't say "smartphones," he said "Android" phones.  Seventh, hello Droid Tegra 2 and Tablet in Q1?  We are all expecting the biggest Android devices ever to launch in the first part of the year, meaning Verizon would be fools to try and launch these plus the i*hone, right?
Your thoughts?  And feel free to dominate the comments with this one…

Loading ...