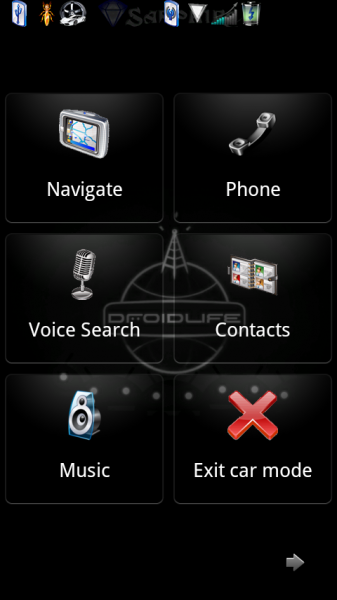 We are fully aware that we skipped last week's Custom Theme Friday and wanted a chance to make up for it by bringing you 2!  The first one for the week is from themer stewart1champ and is called Watermark'D, one of the more polished themes I've seen in quite some time.
Watermark'd has been ported to work on just about every major ROM on the planet including Bugless Beast, CM6, Sapphire, Lithium Mod, and a few more.  How can you beat that?  We chose the Sapphire version for this round, but hit up the "thread" link at the bottom for your ROM of choice.
Theme:  Watermark'd
Download:  WatermarkD3.2Sapphireupdate.zip
Instructions:
*Note 1* – This is for the original Droid ONLY.

*Note 2* – For the download above, you must already be running Sapphire 1.0.
1.  Download the file from above and place it on your SD card.
2.  Open ROM Manager and choose "Install ROM from SD card."
3.  Scroll down until you find the file from above and tap on it.
4.  Check the box to create a backup if you do not have a recent one.
5.  You can skip "wipe data and cache" if already on Sapphire 1.0.
6.  Tap "OK" to reboot your phone and allow it to work some magic.
7.  When it boots back up, you will be Watermark'D!
Gallery:
To get versions for Bugless Beast, CM6, Lithium Mod, etc. head to the official thread.
Let us know if you run into any issues!