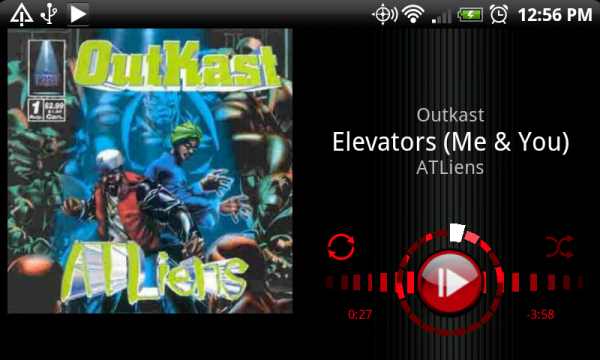 This is your weekly Roundup of Apps submitted by readers and developers alike. We look to keep our readers informed of the latest apps in the ever growing Android Marketplace!  We are constantly looking for new and useful apps to show and promote to our readers.
To have your application featured in future Roundups, send us an email here.
Lithium Music Player: (Free Trial and $1.99)  I just downloaded this great little music player on a free trial basis.  Seems that the folks who made Lithium Music Player have it available for free for a few more days to try it out, so get on over there and give it a shot!  It sports a highly interactive interface with intuitive controls and sync support for Last.Fm.  I personally really enjoy this one!
Nature Alarm: ($1.00) Looking for a more pleasant way to wake up in the morning? Nature Alarm brings you soothing natural sounds and a vibrant interface. There is a button to download more ringtones and alarms as well as the ability to use your own files as alarms and ringtones built in.

Credit Alarm: (about $1.50) Credit Alarm is a handy tool that reminds you when you are about to reach the limit of your minutes and texting allowances. It can be set to either standard, bundle, or prepaid plans. It can also calculate and factor in roll over minutes. This can be an extremely handy tool for those of us who like to talk a lot!

GeoStar: (about $1.25) GeoStar is a geography quiz on the market that takes countries from around the world and tests the users knowledge about them. This program is fantastic for those looking to brush up on their world capitals and such. Settings can be adjusted for the user making this a great way to learn for people of any age.

PhoneFraze Pro: (Lite/Free Themes and $0.99)  Phone Fraze is an interactive game experience that is akin to Charades.  Each person passes the phone back and forth or around a circle (or head to head), trying to get others to guess what  phrase they are gesturing.  Last one holding the phone loses!  Many different theme packs and more words available with Pro version.
Blink: (Free)  Ever wonder why the only color you seem to get on your Droid's LED notification light is Green?  Wonder no more my dear friends!  With Blink, you can customize that little LED into whatever color you choose!  This app allows you to choose from a variety of colors for each different situation so you can differentiate between SMS, MMS, Phone Calls, and even Low Batteries.