Ok, we need some serious help from the creative crowd this week!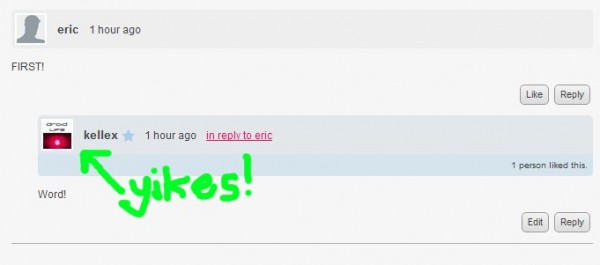 As you have probably seen (and laughed at) next to all of my comments and from back in the early stages of this site, is my attempt at creating a quick Droid Life 125×125 logo that could be used as an avatar across the web (Comments, Twitter, forums, etc).  Well, we've grown up a little bit and have quickly grown embarrassed of that awful piece of whatever you want to call it and are ready for some freshness…Contest time!
So here is the deal!
1.  Create a new 125×125 Droid Life logo.
2.  Upload it somewhere and paste the link to it as a comment below.
3.  We'll browse through the submissions tonight and pick a top 5.
4.  We'll then post them on the site tomorrow morning for readers to vote for their favorites.
5.  And Wednesday morning, the winner will be announced!
What do you win?
An accessory of choice from our store at a $25 value.
Good luck everyone!