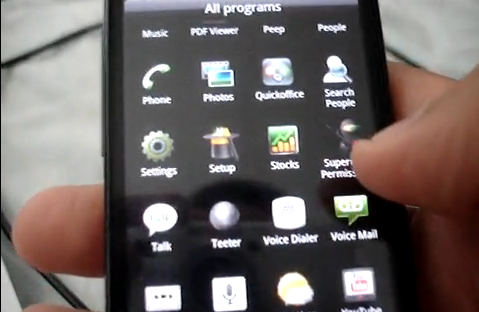 Last week an official Incredible root exploit was discovered and presented in a way that scared the heck out of most of us.  And then this weekend happened.  Someone took on the task of creating a 10-minute DI rooting video which was followed up by an un-rooting version similar to the step-by-step tutorials we've done in the past.  While the method to gain root access still appears to be semi-painful and users are experiencing all sorts of issues with drivers, this is much easier to follow than those initial instructions were.  Plus, you've got to be excited about a method to un-root already right?
So here we go…full instructional videos plus the files you need to complete the task below.
Video action on rooting your Incredible: (Download this file first.)
Unrooting video after the jump! 
Video action on unrooting your Incredible: (Download this file first.)
I haven't had the chance to attempt this just yet, but I'm hoping to have some time tomorrow and will share my thoughts on the process at that time.  If I see a way to improve the clarity of the instructions in these videos, I will do so and make another version.  In the mean time, good luck!
Cheers everyone who sent these in!