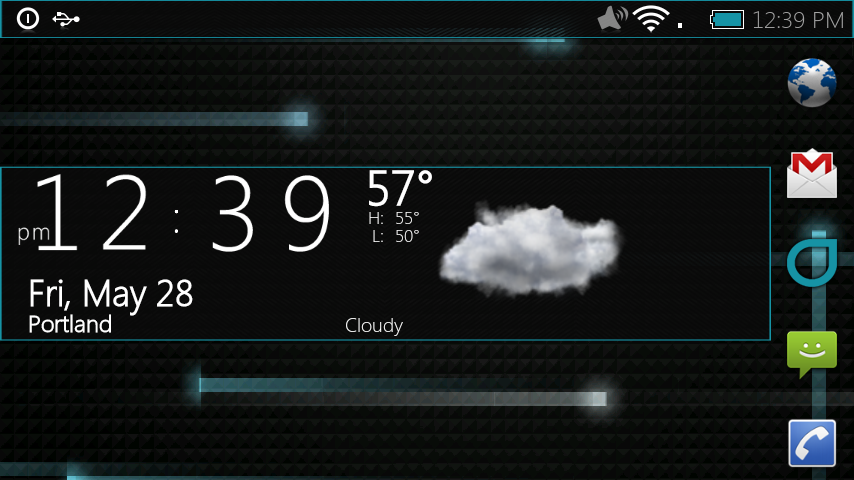 Similar in ways to the DarkEdge theme, DropTheme is an impressive MetaMorph theme which works on the newest CyanogenMod, BB 1.0, and others.  It's still in beta, but I've run into zero issues so far.  In fact, this thing is beautiful.
Theme:  DropThem [MM]
Instructions for installation…
*Rooted users only.
1. Download and install MetaMorph from the market.
2. Download the correct DropTheme for your particular ROM:
Cyanogen 5.0.7:  Download
Bugless Beast 1.0:  Download
3.  Unzip DropTheme folder and place in "AndroidThemes" folder on SD card.
4.  Open MetaMorph and choose "pick existing theme."
5.  Open the DropTheme folder and choose
6.  Click "apply all!"
7.  Let all 23 files load and your phone should reboot.  If it doesn't force it to.
8.  Your phone should reboot with DropTheme!
Full support and release thread here.
*Note 1* – If you wanted a themed launcher, follow the instructions at the support thread to get your launcher apps in /system/app.

*Note 2* – Font color on dates, time and notification menu will need to be changed in Spare Parts.

*Note 3* – If download links go down, let me know!
Gallery:
Comments or questions?