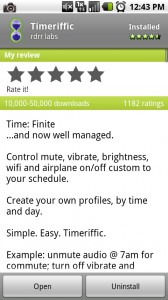 If you were using Locale during its beta stage and either realized how poorly made the paid version was after upgrading or were just disgusted at the $9.99 price, you are probably still looking for some sort of replacement type of app. Timeriffic is one you should definitely check out.
While this app doesn't utilize GPS to change settings like wi-fi or bluetooth on your phone, it does use time of day. For someone like me, who pretty much leaves the house and arrives back home at almost the same time each day, this works out perfectly. In fact, this morning, I hopped in my car right around 7:40 and watched my phone to see if it would work and sure enough, it switched my bluetooth on, wi-fi off and I was ready to roll.
Download…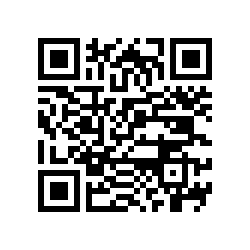 *Note* –
For those of you needing something more location based, we'll have a review soon on the app Setting Profiles which you'll find much more affordable than Locale.
Cheers Roy!