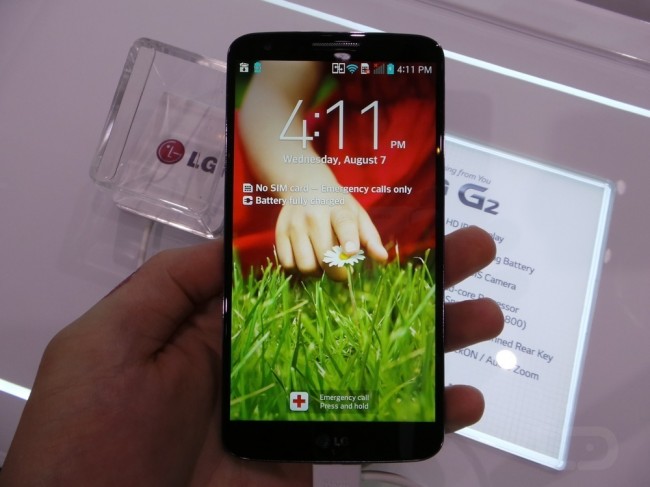 LG announced the G2 smartphone today, and since we are in New York for the party, we got some hands-on time with the device right after they unveiled it. The device features a gorgeous 5.2″ 1080p display, Qualcomm's Snapdragon 800 processor, 2GB of RAM, a 13MP back-facing camera equipped with OIS technology (first of its kind in a mobile device), and that very interesting button configuration along its backside. 
So far, I must say I am very impressed with what LG has created. The phone is lightweight, looks stunning. takes phenomenal pictures, operates at blazing speeds, and brings some interesting proprietary software which we will highlight a little later.
Down below we have our quick intro/hands-on video, as well as an image gallery.
Gallery
Hands-on